So you are interested in a Business Mentoring program. Before we start, let's look at some questions around Mentoring.

What is a mentor?
A mentor is someone with extensive business experience and knowledge who can advise and guide you on a range of business matters. Mentoring is usually delivered in a one-on-one environment.
Do you need a mentor?
Being in business by yourself can be difficult, especially when there no one else to turn to for advice. This is where a business mentor can help by providing you with feedback about your ideas and goals. They can also provide you with support and help point you in the right direction. Of course friends and family can do that too, but they don't usually have the experience of a mentor and often lack impartiality.

When can you use a mentor in business?
There are lots of different stages that you could use a mentor in business, and it usually depends on what stage of business you are in, but here are a few ways a mentor can help you in your business cycle.
• Starting a Business – Information about legislation, planning, research and finance
• Running your business – Operational information, dealing with suppliers, and day to day running
• Growing your Business - Strategic plans, growth opportunities, expansion, new markets
• Increased Sales – Marketing advice and implementation, campaigns, custom retention
• Exiting your business - Succession planning and preparation for sale,
About Me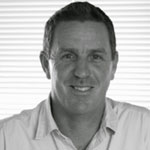 My name is Nigel Ayling and I have run my own small businesses for over 25 years, and have helped many business owners grow and develop their businesses.

I have a back ground in Marketing, Business Development and worked as a trainer and mentor in Small Business in a number of programs.
I have run businesses in Retail, Tourism and Sports industries and worked with clients in a much wider range of industries. I love working in the online space and running Digital Marketing campaigns. I understand that being in business can be hard, when you don't know where to turn or who to trust, so building trust with my clients is paramount.

Whilst there are a million things that a business owner needs to work on, I like to focus on the ones that get you the most bang for you buck. That means we look at areas, where you can invest the least amount of resources (time and money) and get the best return on your investment.
I love working with business and seeing how I can help them achieve their goals.
Mentoring Experience

Through Solutions 4 Biz
Many Private Businesses
MENTORING STARTER PROGRAM $275 PER MONTH – 6 MONTHS MINIMUM COMMITMENT
1 session Monthly (1 hour online)
Goal list and report
1 Check in Session (to keep you on your toes)
SPECIAL OFFERS - First "get to know you" session is Free. 1 hour online.
Find out a bit about each other
See if we are a good fit for each other
Ask what ever questions you want
Get some free advice and tips
No obligation

GUARANTEE

We guarantee you will at least get a 100% return on your investment, or you will receive your money back. Eg. If you have 6 sessions at a cost of $275 and spend a total of $1650, we guarantee by the end of the program, you will have at least saved that amount of money in other areas of your business, or created that amount in increased turnover. Note in most case the ROI is MUCH higher that what you spend, usually around $10 for every dollar you spend
Want to get started? Fill out an Expression of Interest now.