Golf
Solutions 4 Biz have worked closely with the Golf Industry for nearly 20 years, in fact much of our experience and many of our customers come from the golf industry.
We have experience with Corporate Golf, Golf Holidays, Retail Golf and Golf Clubs as well as promotions and marketing. We use our range of skills and services and valuable industry knowledge to create quality web sites and a network of marketing opportunities.
Have a look at our list of customers.
We have been wotrking with Caroline from That's My Ball for approximately 3 years. We are responsible for most of her online marketing including Email Marketing, Social Media, Adwords and Conversion Marketing. We also provide a consultancy service for her offline marketing as well including, TV ad production, Print Production and general marketing advice.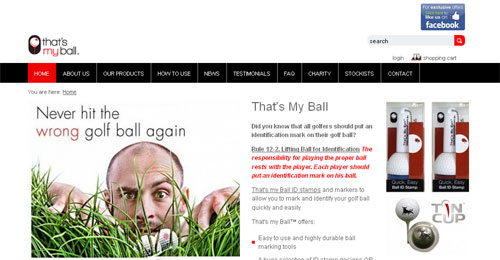 We are pleased to have work with Tyson to delsign Mr Golf Grips web site. This site will allow golfers to purchase golf grips through their online store and regrip their own clubs. This site has been built in Joomla CMS and utilises the Hika Shop plugin. We think it looks great. Good luck Tyson.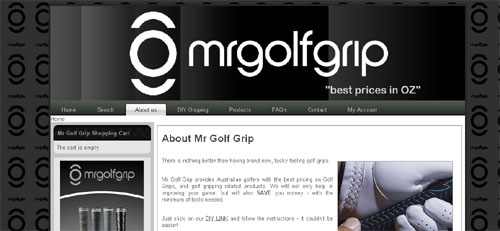 Ezicaddy wanted to keep the existing design and layout of their web site but be able to manage their site themselves, so Solutions 4 Biz updated their site and built it in Joomla CMS. The site also includes some flash.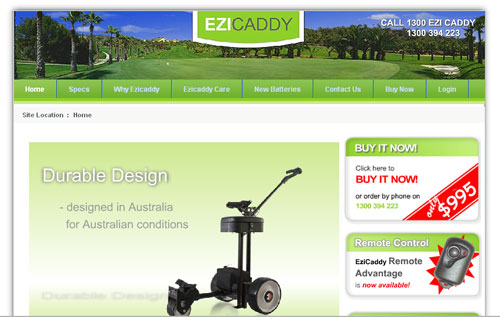 Just Golf has been a leader in web technology in the Australian Golf Industry. They had one of the first online golf shops in Australia and continue to update their site as changes take place. The revamped site launched in 2010 utilizes Joomla CMS for the front end of the shop and included RSS feeds which keep the site up to date. The site also uses and OSC shopping cart which delivers one of the best online golf shops available.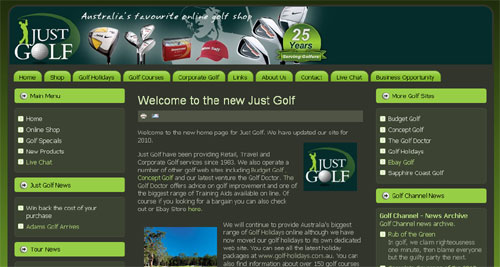 The Battery Golf web site was a redevelopment of the original site using Joomla and an OSC shopping cart.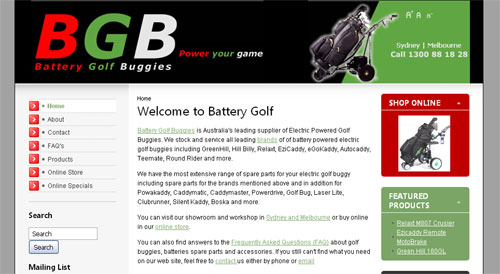 The Sapphire Coast located in the Far South Coast of NSW is hardly a house hold name and most golfers had never heard of it. That was until recently. Solutions 4 Biz Director Nigel Ayling moved to the area 5 years ago and begun working on promoting the area to golfers. Ayling immediately recognised the advantage that the area had in having 5 top quality within an hour of each other and begun working with the major stake holders on a co-operative advertising plan. Ayling has taken the project from inception to implementation with a business plan, colour brochure, web site and lots of publicity. The 5 year plan is to make the Sapphire Coast one of Australias top 10 golfing destinations and the way that it is going, this looks like becoming a reality.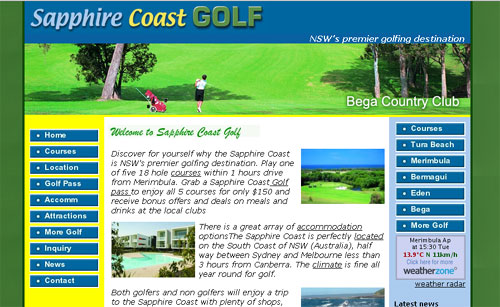 The Golf Holiday web site is one of our most complex sites. The basic front end of the web site utllizes the Joomla CMS, but the back end of the site is built around a MySQL database. The database was purpose built for this site and the needs of the golf holiday industry and has a user friendly administration. The site combines high functionality with a basic good look.