Marketing
Lakeside Holiday Apartments already had a web site which was built and managed by a large Toursim operator. The owners wanted a web site that better represented their personality and one that was easier to navigate. We developed a new site which is all about the Strouds and created a much simpler user experience. The proof was in the pudding (so to speak) because when the new web site came online, they received 3 online bookings within 48 hours.
We have worked with Lakeside for over 12 months and helped them develop a new logo, new brand, and an online presence including a Facebook page and email newsletter.
New Site pictured below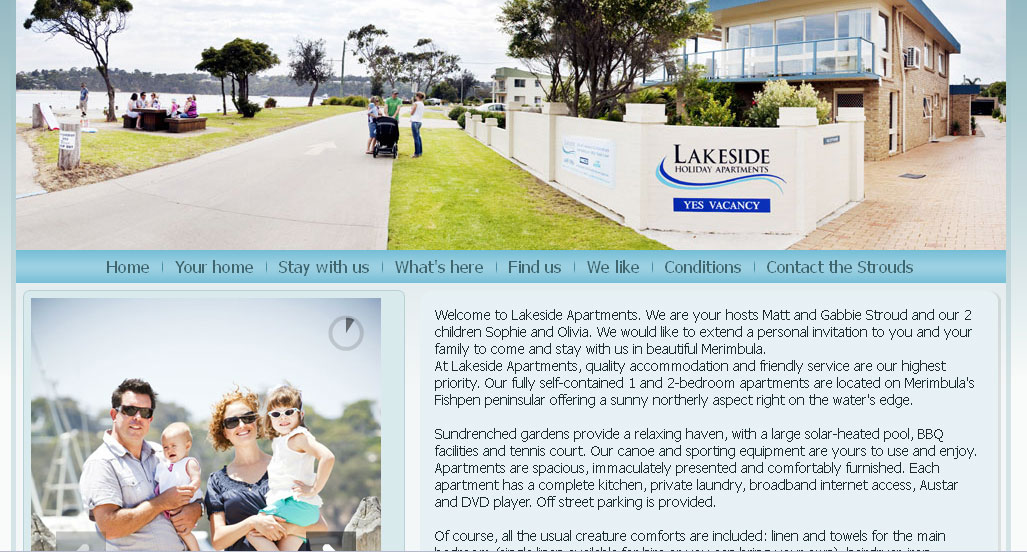 Old site below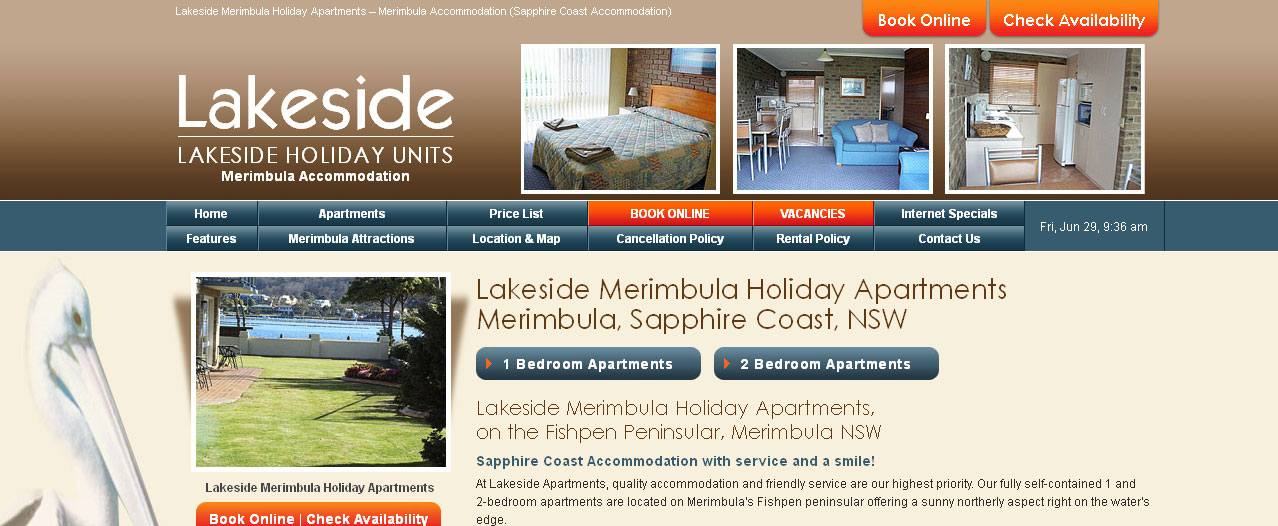 Acora - Eden
After a successful upgrade of their web site Acora  contracted us to write a Marketing Plan for their business. Acora's Directors admitted that didn't have the time or discipline to do it themselves. Now that the document is complete, we are working with them to implement the strategies identified in order to help them grow their business. This implementation included a re-branding which included a change of name from Acore Reneco to Acora. This new brand and logo now features in all of their marketing materials and the web site.
Other projects have included a Roadshow featuring their International suppliers and a range of advertising projects featuring new products.  You can read what they say about working with us here.
      Old Branding                                                                                                           New Branding